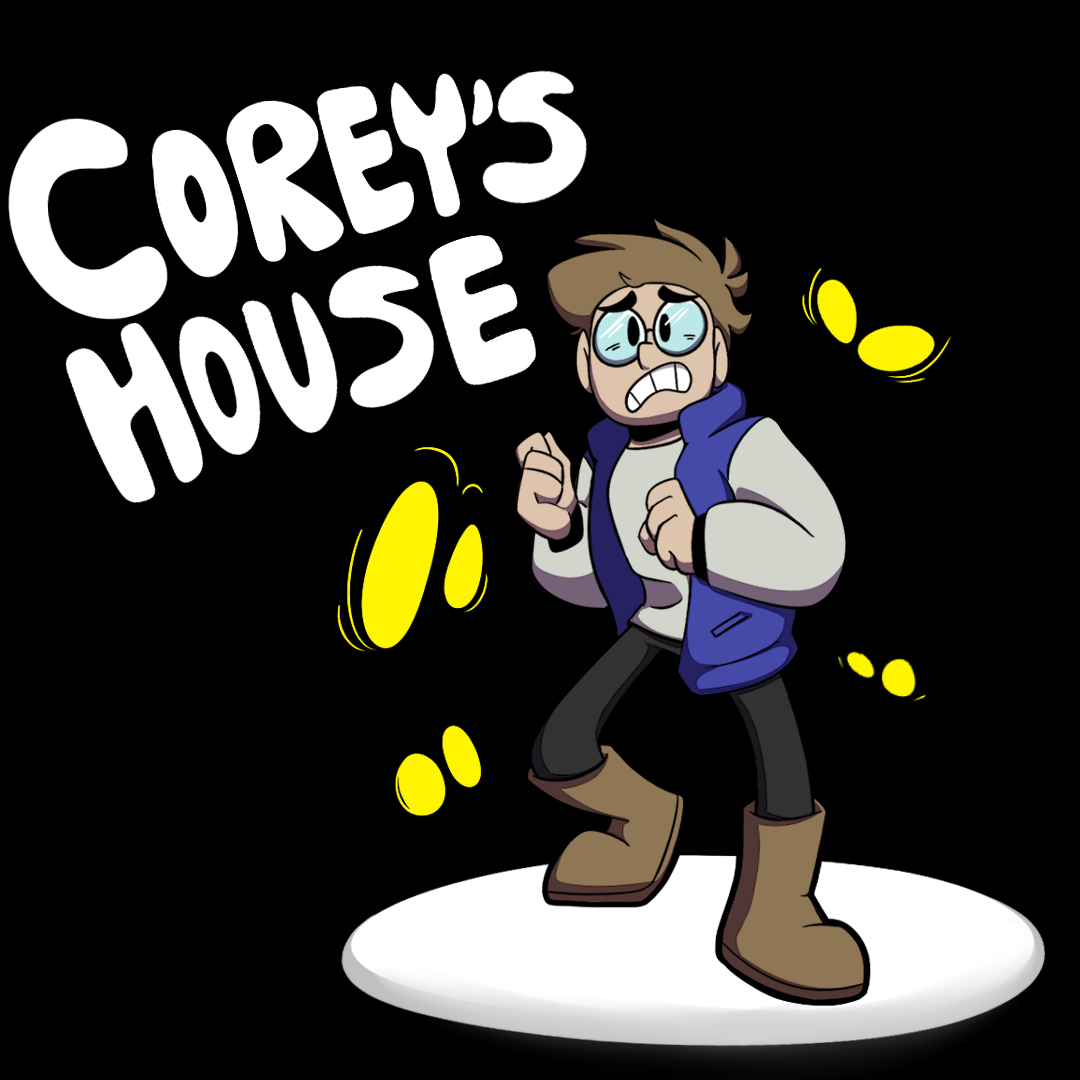 Corey's House
A downloadable game for Windows
Try to escape the house while jamming to the music! Don't let Corey's shadow ghouls catch you!

Keys are rebind-able in the options menu:

K - Pink Note
J - Blue Note
F - Green Note
D - Purple Note

Sync 0-9 (higher if you hit early, lower if you hit late)
If you go back to the main menu and start a new run after you die, you will gain 10 more health but lose 10% of score gain. This continues till you can't gain score.
Your high score, key binds, and music volume will persist after you exit the game in the options.ini file.

Credits:
Coding: Scott
Additional Coding: Dylan
Art: Madison
Music: John
Sound: Jacob

Install instructions
The preferred method is to download the zip as you do not need to install anything to your computer.

Zip file: Download the zip file and unzip it to its own folder. Go inside that folder and run CoreyHouse.exe
Installer: Download the exe file and launch the exe. It will bring you through an installation and then you can launch it from a shortcut.

(Note: you may have to go into task manager to shut it down as the program doesn't always clean up after itself.)